This one goes to my basshead dudes *sigh* who am I kidding? I have no basshead dudes… I don't even have regular dudes :(. :Manly tears:
Bass LEGEND Billy Sheehan will be doing some clinics at Guitar Center (which is pretty ironic, i know). The former Talas and actual Mr. Big posted on his Twitter account (@BillyOnBass) the ad for the clinics places, dates and additional info: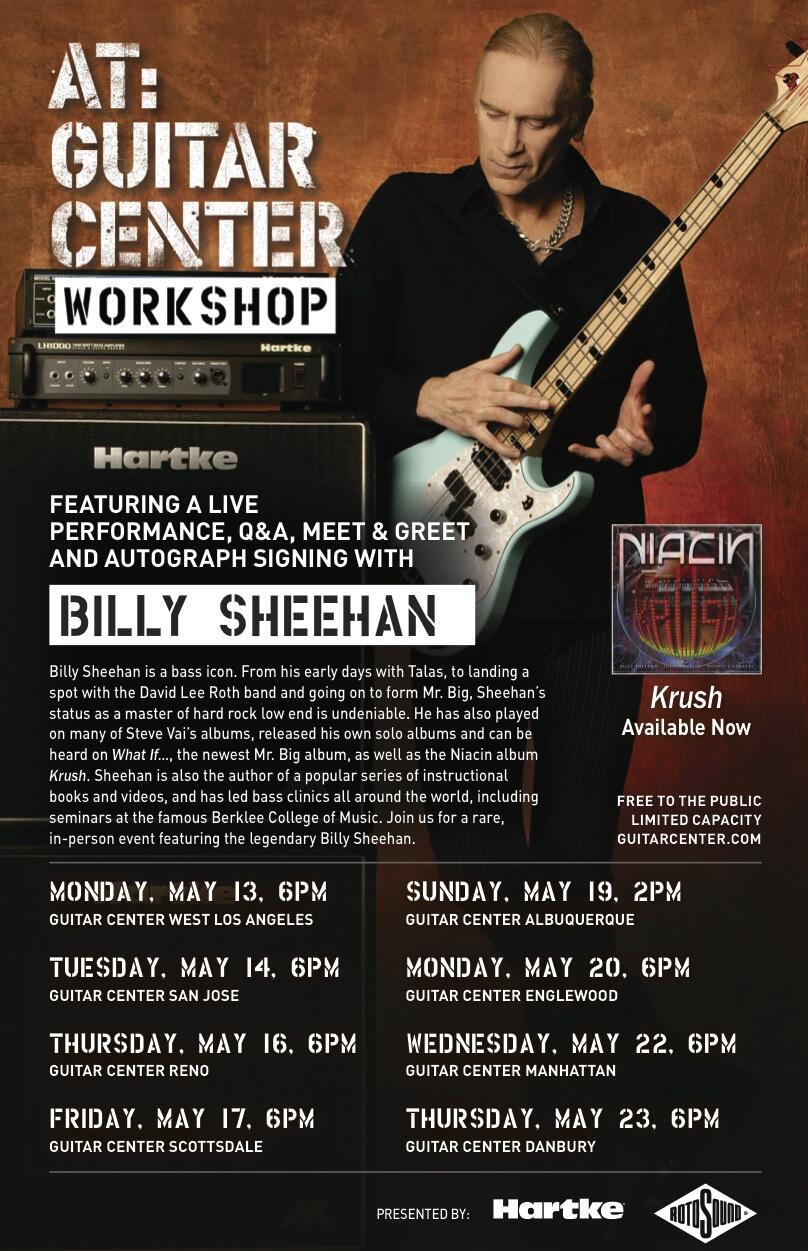 Sheehan also expressed via his twitter account mentioned above that there will be giveaways on each Clinic. There's also a chance for attendees to win the big prize, a Billy Sheehan Hartke Rig. You can find more about this on the second ad of the bass clinics in:
https://twitter.com/BillyonBass/status/329037134164008960/photo/1
If you have the opportunity to go, don't miss the chance to learn from one of the finest. It'll be worth it a 100%. Legit shit, dawgh.
Sheehan has also embarked himself on a new journey with Richie Kotzen and Mike Portnoy, forming really sweet group The Winery Dogs, take a look at them on another entry I wrote about them Here.